We've got a list of the best accessories to keep in your car that'll make your life easier. You'll find simple gadgets, must-have tools and even lifesaving equipment below. Do you have everything here, or is there a shopping trip in your future?
Tyre Changing Equipment
Let's start with something that can help any driver out in a jam. With the majority of new cars having a spare tyre included, all you need is a tyre jack and a multi-tool to be able to safely change a tyre in case of an emergency. These two items might save your trip from an errant nail and an embarrassing visit from a recovery truck.
Ice Scraper
Did you know that it's illegal to drive with obstructed windows? That includes frost – all the more reason to invest in a good-quality ice scraper. De-icer might be tempting, but why create more waste when you can now get heated scrapers that make short work of ice? Don't be caught short on cold mornings and get ready for winter now.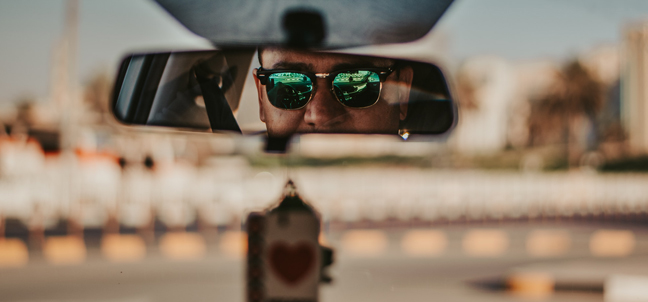 Jumper Cables
All it takes is thoughtlessly leaving your lights on to drain your battery – cue waiting on the side of the road to get a jump start from a generous driver. A pair of these cables will keep you going in case of a flat battery. Who knows, you might be the one giving someone a jump!
First Aid Kit
Injuries are unavoidable for the adventurous among us, so it's best to have the capacity to treat what you can when you're out. You don't need to carry a whole A&E wing; things like painkillers, plasters, bandages and other small items are enough to treat the little bumps you might take. Many stores will even sell kits with everything included – there's no excuse!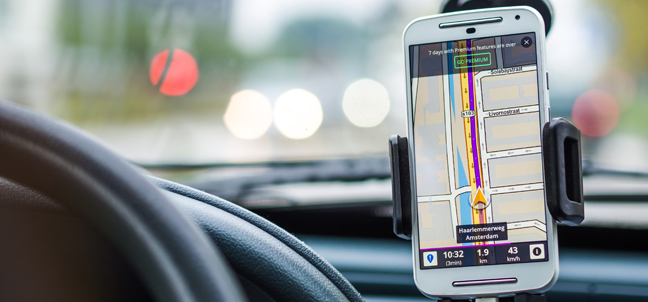 Car Escape Tool
Though the chances are extremely slim, entering deep water in your car is one of the most dangerous situations you can find yourself in. A simple palm-sized tool with the capability of quickly smashing your window and cutting through seatbelts could save you and your passengers' life. Keeping a tool safe in your glove compartment could be the smartest decision you've made.
Sunglasses
They're more than a style accessory. Sunglasses shield your eyes from unexpected glare on the road and reduce eye strain on bright days. This is especially important when driving in cities with lots of reflective windows or on sunny days after a shower has wetted roads. Remember that they need to match your prescription if you wear glasses every day.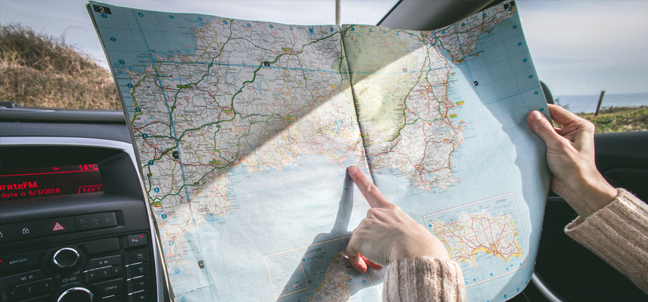 Map
As much as we'd like to, we can't always rely on technology to get us from A to B. There's no telling when phones and sat navs might fail, but a good old-fashioned paper map is always reliable. This can be even more of a lifesaver when driving aboard, when you have to rely less on mobile communications. The only problem is that you might need to refamiliarize yourself on how to read one!
Spare Change for Parking
Possibly the cheapest accessory on this list. How many times have you gone to pay for parking and seen that it only takes coins, or been caught short on a toll road? The classic pile of pennies in the centre console still has a role in a cashless world, where some older machines still take cash.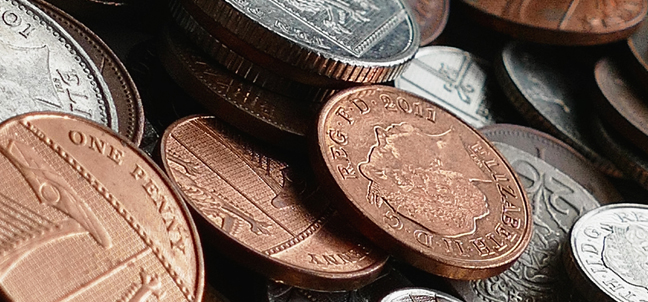 Phone Charger
You probably already don't leave home without one, but having a spare plug or wire in your car can save you a headache. With many infotainment systems supporting smartphone integration it's worth your time to connect the two, even aside from the charging capacity. Older cars might require an adaptor to be able to use USB wires, the advantage of having a topped-up phone at your destination is worth it.
Dash Cam
This is the accessory most like to save you money—potentially hundreds of pounds if you're ever caught in an accident. Dash cam footage can be given to insurance companies as evidence, with many including telemetric information such as speed and G force measurements. For the careful drivers, many can be upgraded to have rear cameras too, for complete coverage.